Non-traditional games
Special activities or non-traditional sport games enjoy lot of success with our clients:
Tourism with a guide – 6 tracks are available, from less demanding to the more difficult with duration of 5 hours.
Aquazorbing – enjoy fun in water as never before – in a ball with diameter of 2 metres
Gothal CrossFit games – we will do popular CrossFit exercises in a perfectly furnished fitness centre or if the weather will be good, we can use workout playground.
Walking on hot coals – increased adrenalin in blood is assured
Music quiz – we offer quizzes for smaller and larger groups
Popular games Milujem Slovensko (I love Slovakia)

Rafting on rivers Váh or Orava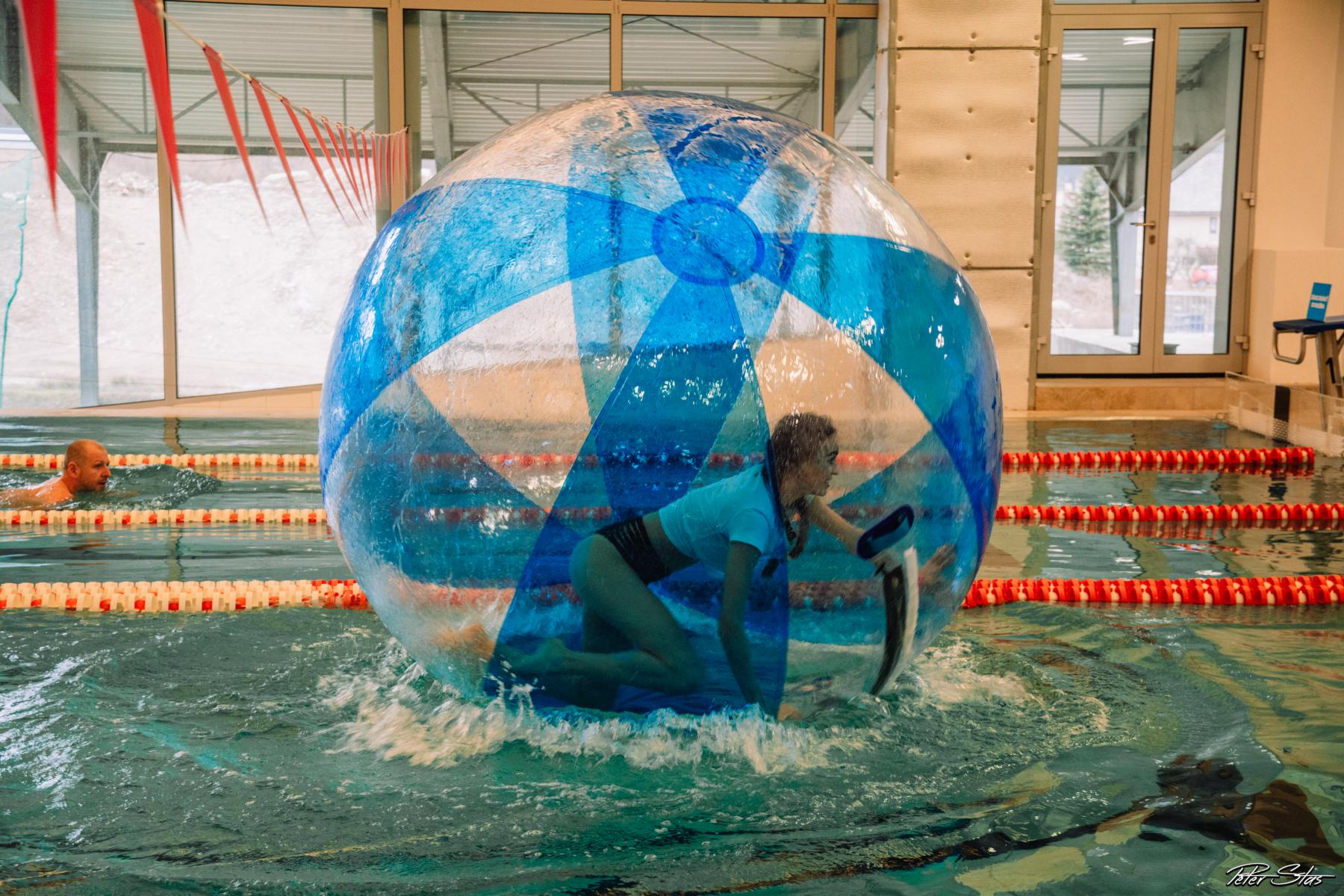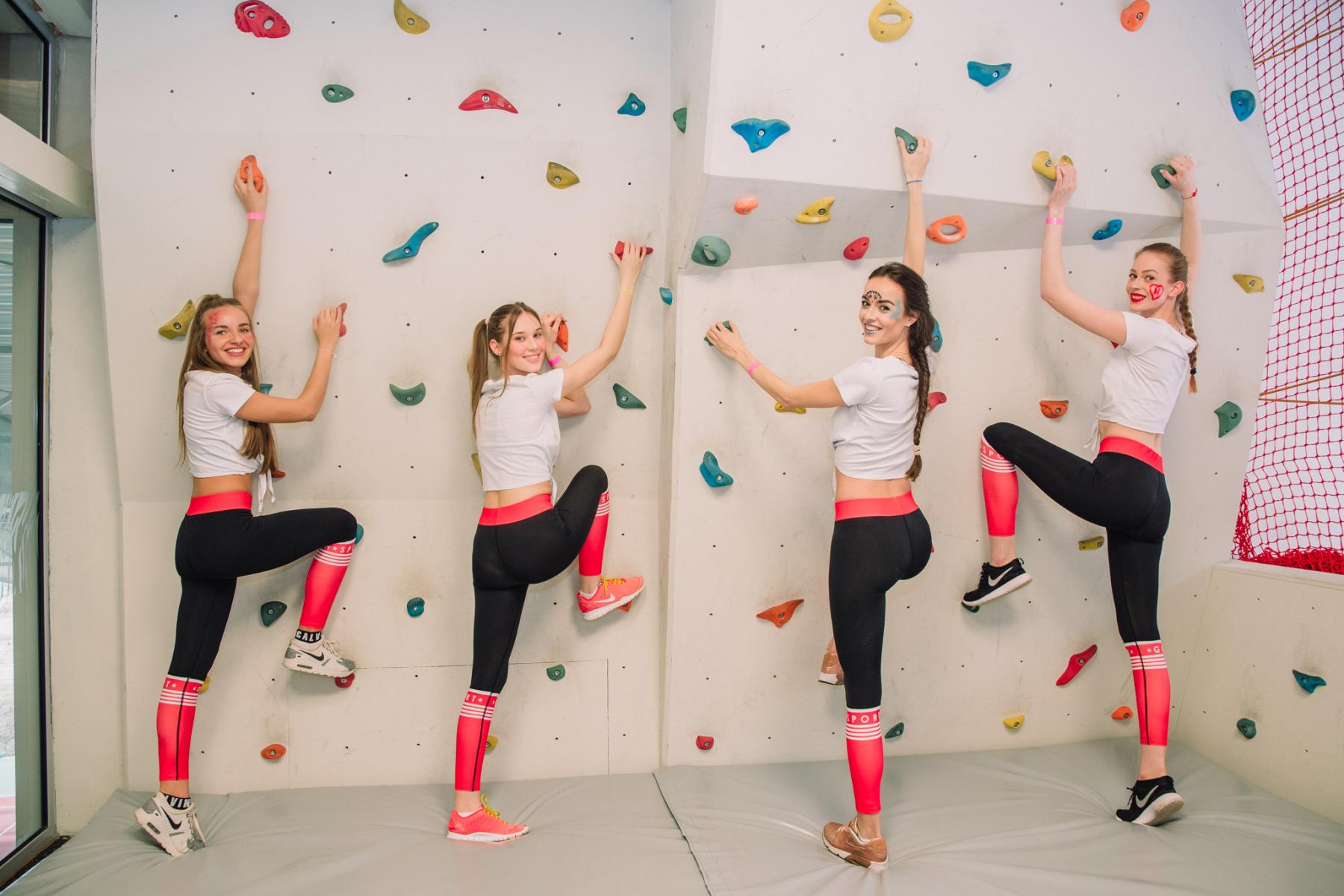 Foto: Peter Stas - Miss Slovensko 2019
Relax in Water world
The complex also includes wide offer of water activities. Let your employees enjoy maximum relax in Water world which will kick them to new amazing performances. You can choose from our offer:
Generous 25-metre swimming pool with 6 lanes – option of organising a race
Relaxation pool – with pleasant colourful illumination and attractions changing in cycles
Steam sauna – with high percentage of humidity
Finnish sauna – for regeneration and overall relax as physical and mental side is concerned
Infrared sauna with whirlpool
Sanarium, which will turn sauna based on your choice into a tropical bath, steam bath, gentle steam or herbal bath
Wide range of massages and beauty services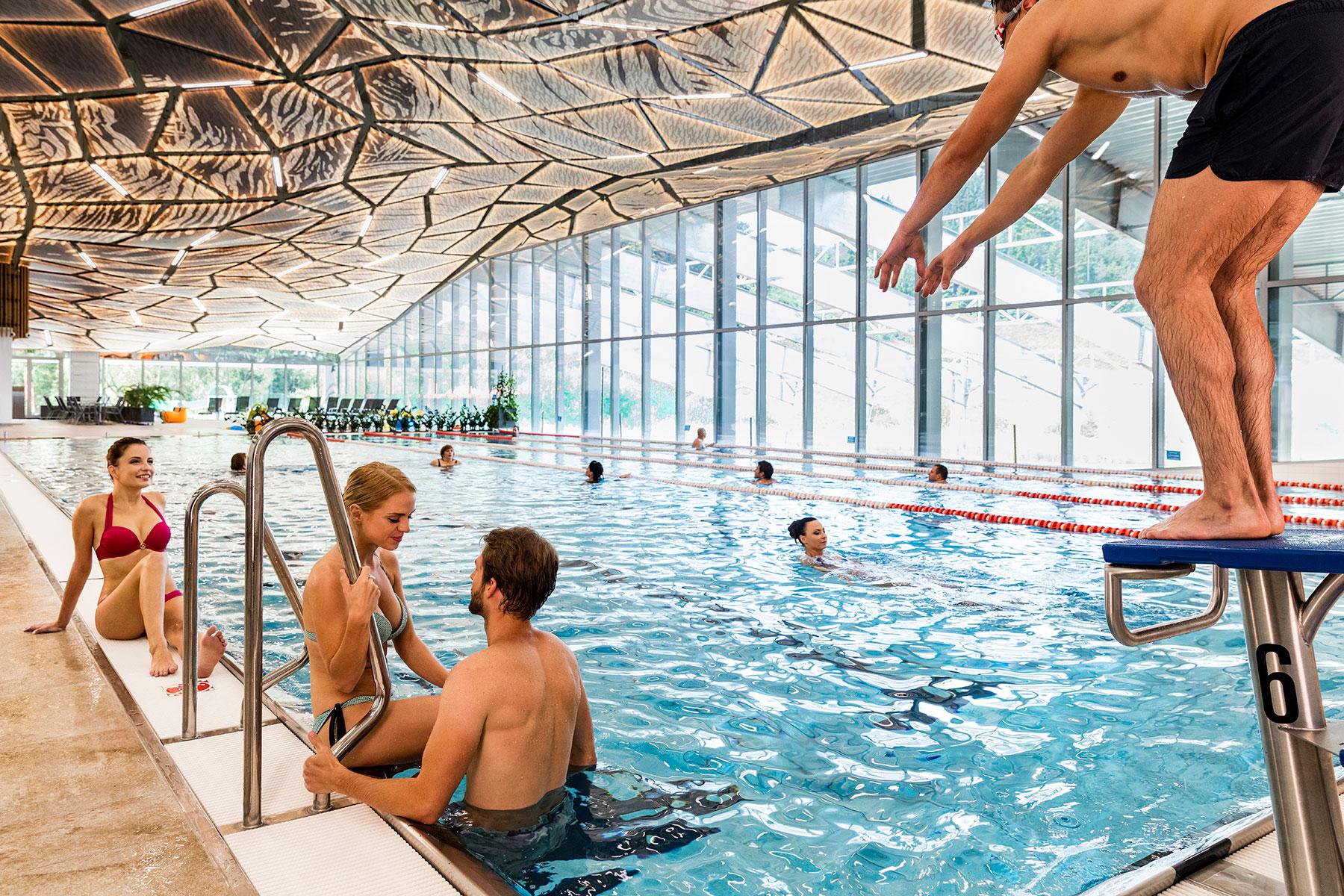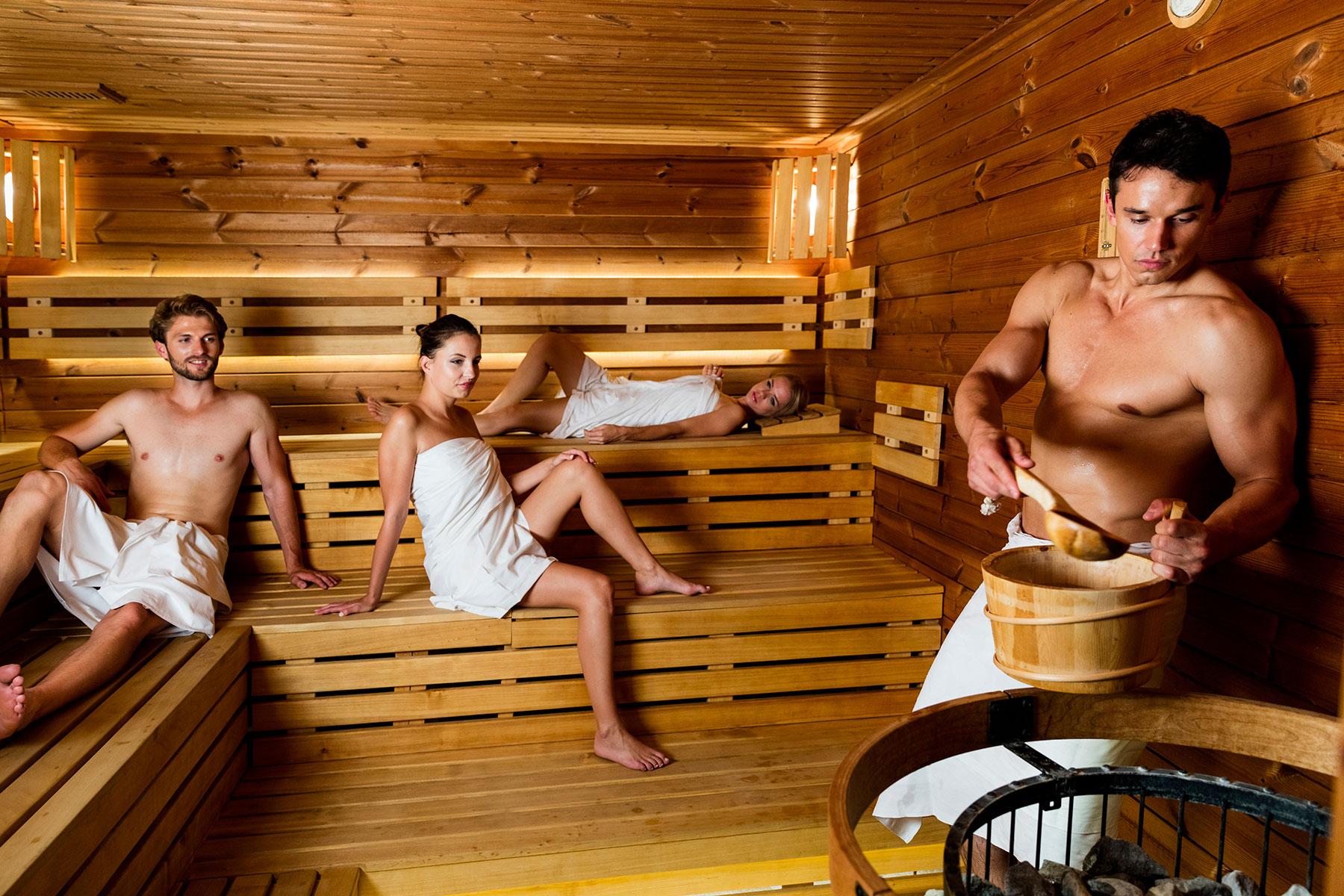 Classic sports
Classic sports and games are a guarantee of good mood and joint memories, which will circulate for a long time within the company. Whether you want to organise competitions, or enjoy free fun with colleagues, our offer includes a wide range of classic popular activities:
Bowling – option of organising a competition, 3 lanes each for 10 players, internet connection
Climbing wall – option of organising various competitions
Golf trainer – excellent opportunity to learn correct technique of strike
Winter sport games – ATVs, dogsled, skiing in Donovaly, ski instructors upon request
Sport games on multipurpose playgrounds or in interior – foosball, table tennis, tennis, badminton, …
Gym – wide range of machines for exercise, option of cycle training
Pool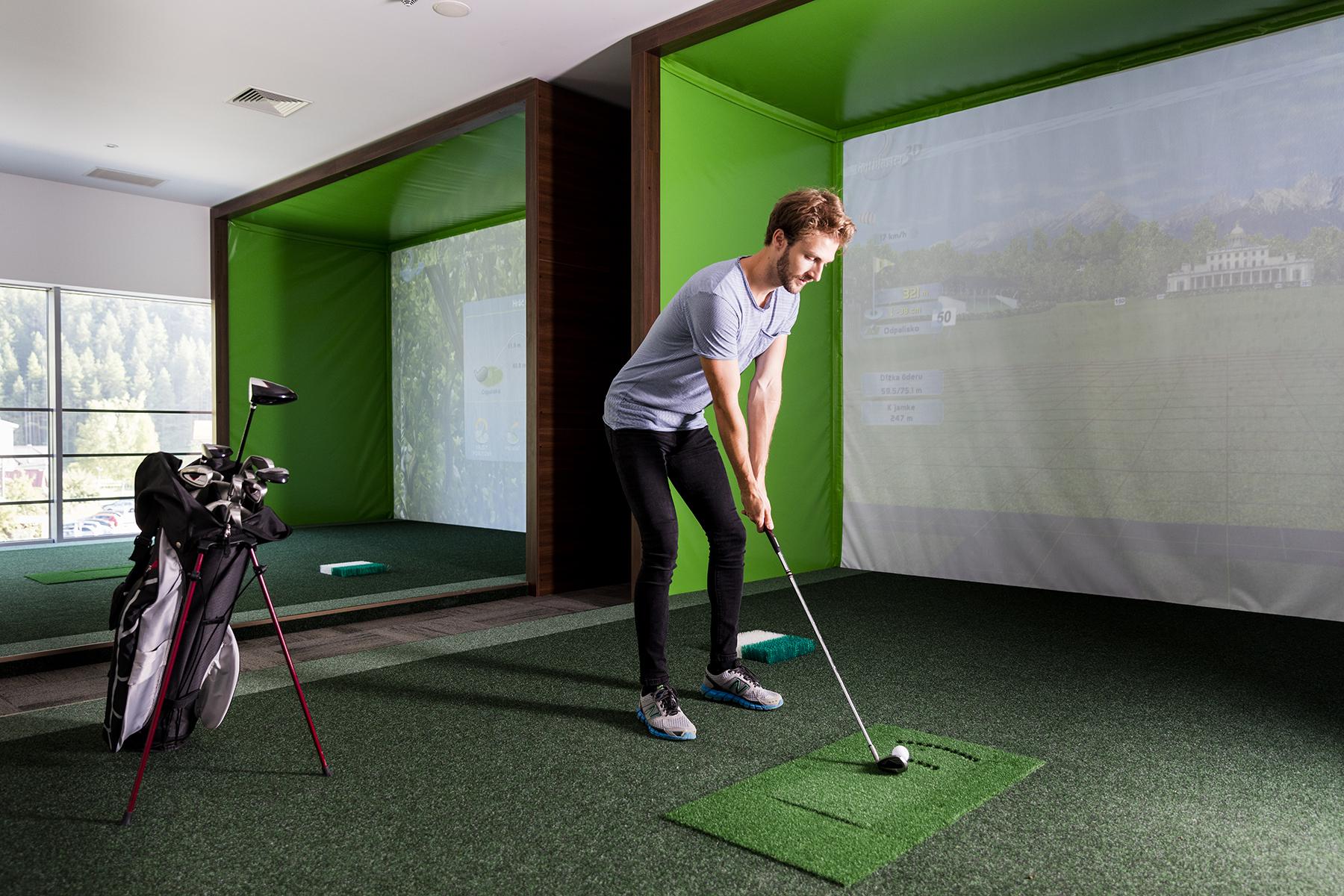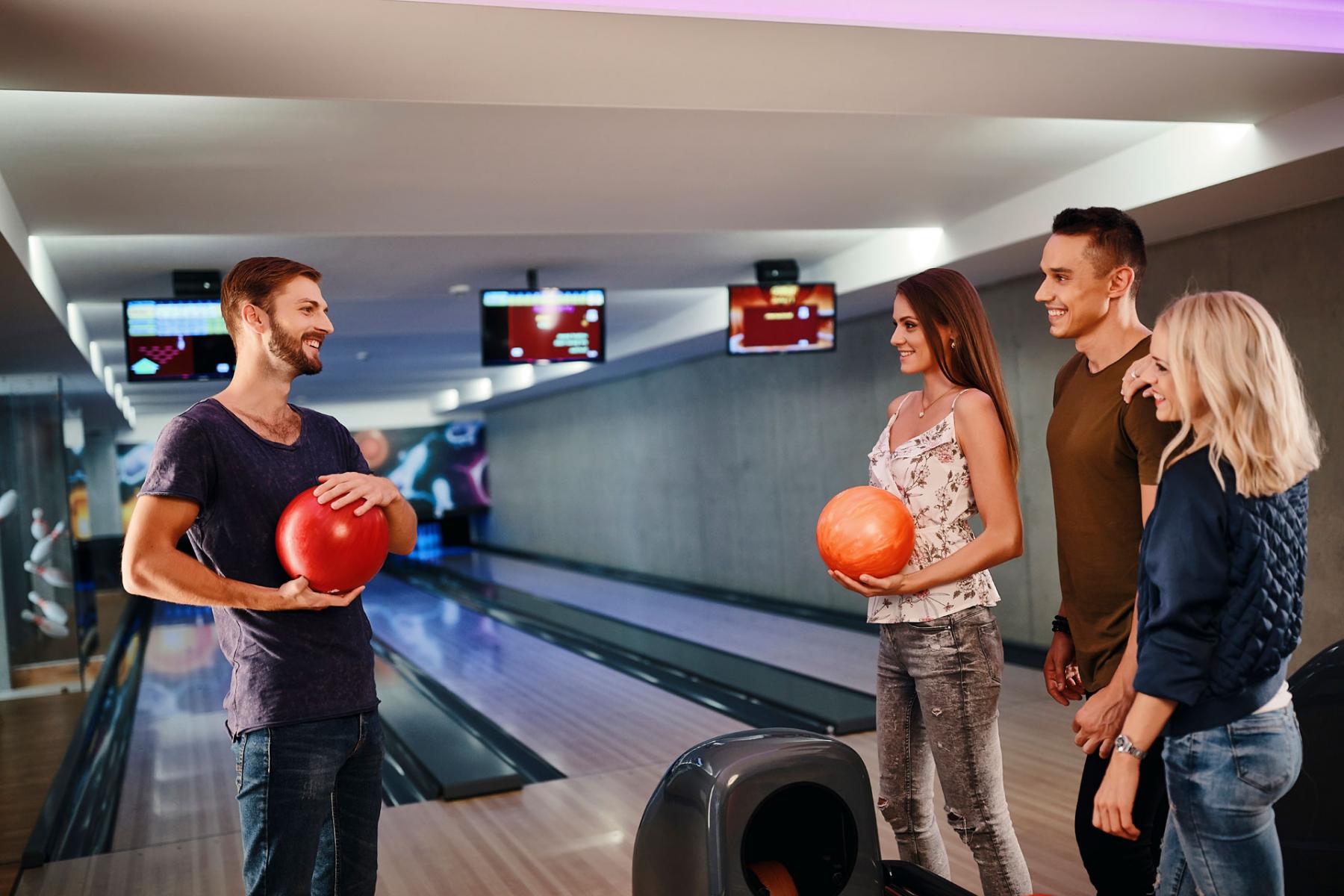 Bike tracks
Do you have passionate cyclists? Go together to the nice environment of Liptov.
Our offer also includes organisation of a team track on e-bikes. Explore the offer of e-bikes rental in Gothal.
See for more detail Bike tracks around Gothal.
Or get inspired at visitliptov.sk and get to know Liptov.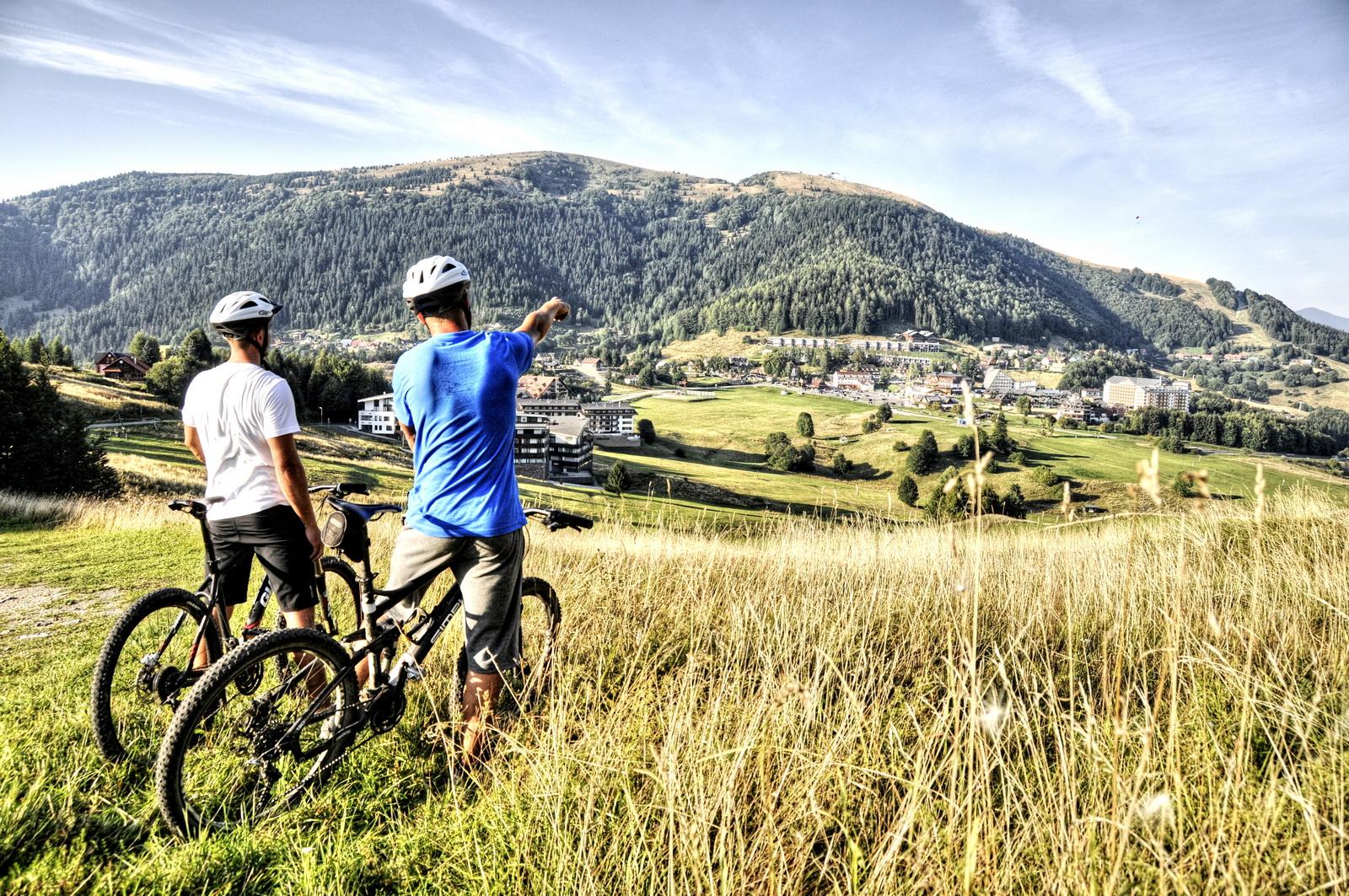 Custom programme
Non-traditional competitions or theme teambuilding can be arranged based on your wishes and requirements. We will ensure special sound system, music production, DJ or live music.
Theme events for your company will be organised together with a professional event agency, whereas we will gladly ensure complete service, from draft proposal to production -
Dance workshop,
Casino party,
Baywatch party,
Traditional Slovak Crafts,
Whipcracking,
Garden party
and etc.
Catering for your company
Catering will be arranged based on your requirements. Usually we offer breakfast, lunch, dinner, based on arrangement we can offer late buffet and dinner + coffee breaks or goulash cooking in kettle or grilling outside.
Read more about catering offer SMREK restaurant and restaurant Koliba which is being prepared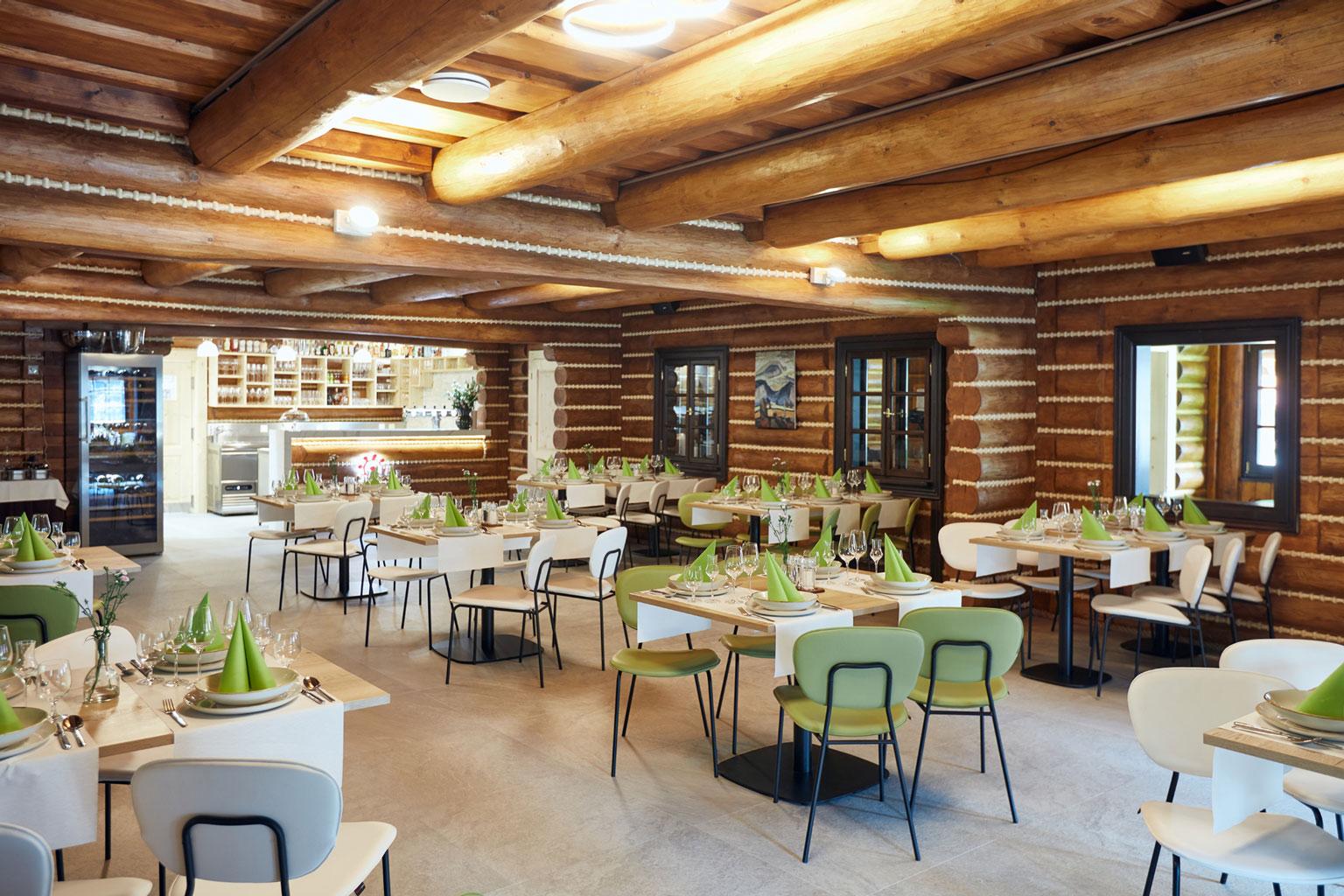 Accommodation for your company
Company events can be one-day events without accommodation. For more days we offer accommodation in apartment house SMREK or in stylish chalets and other apartments which are being prepared.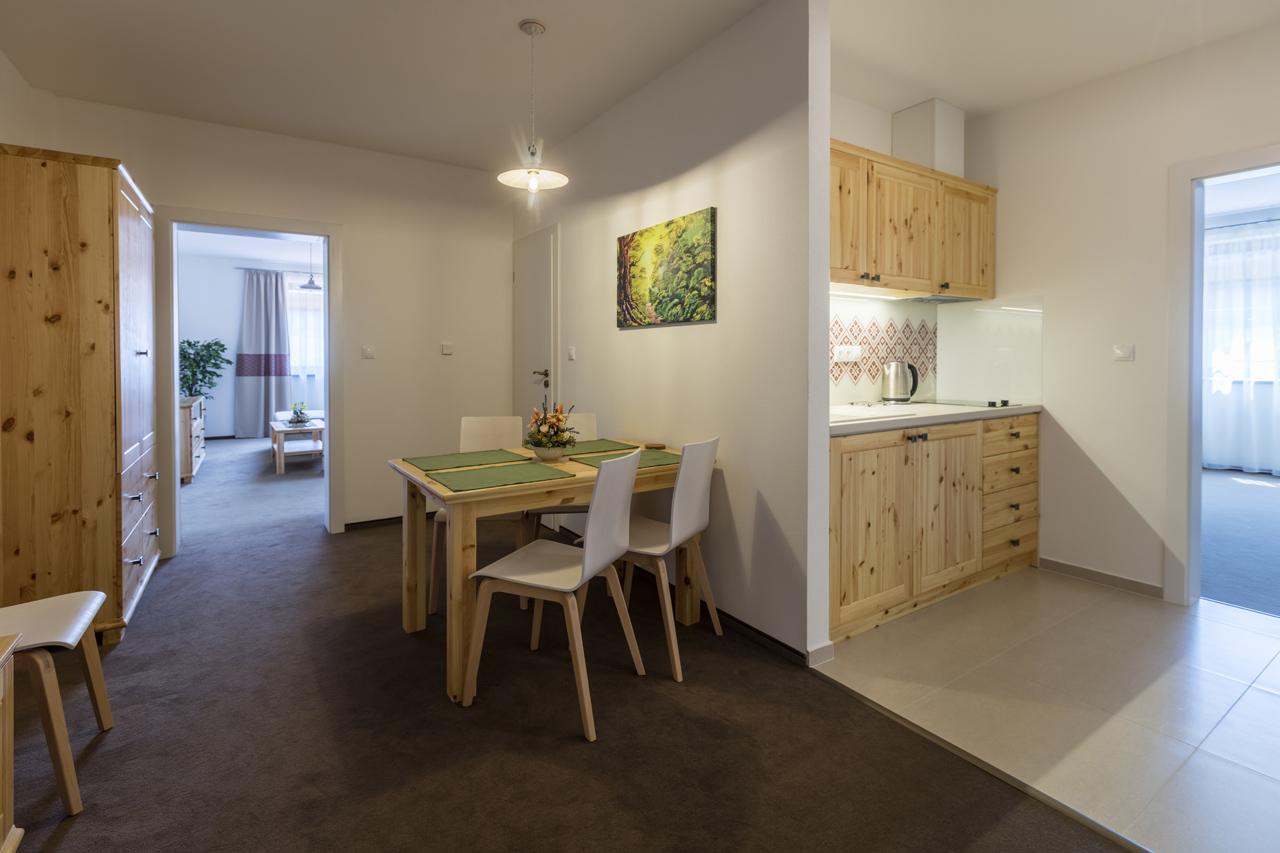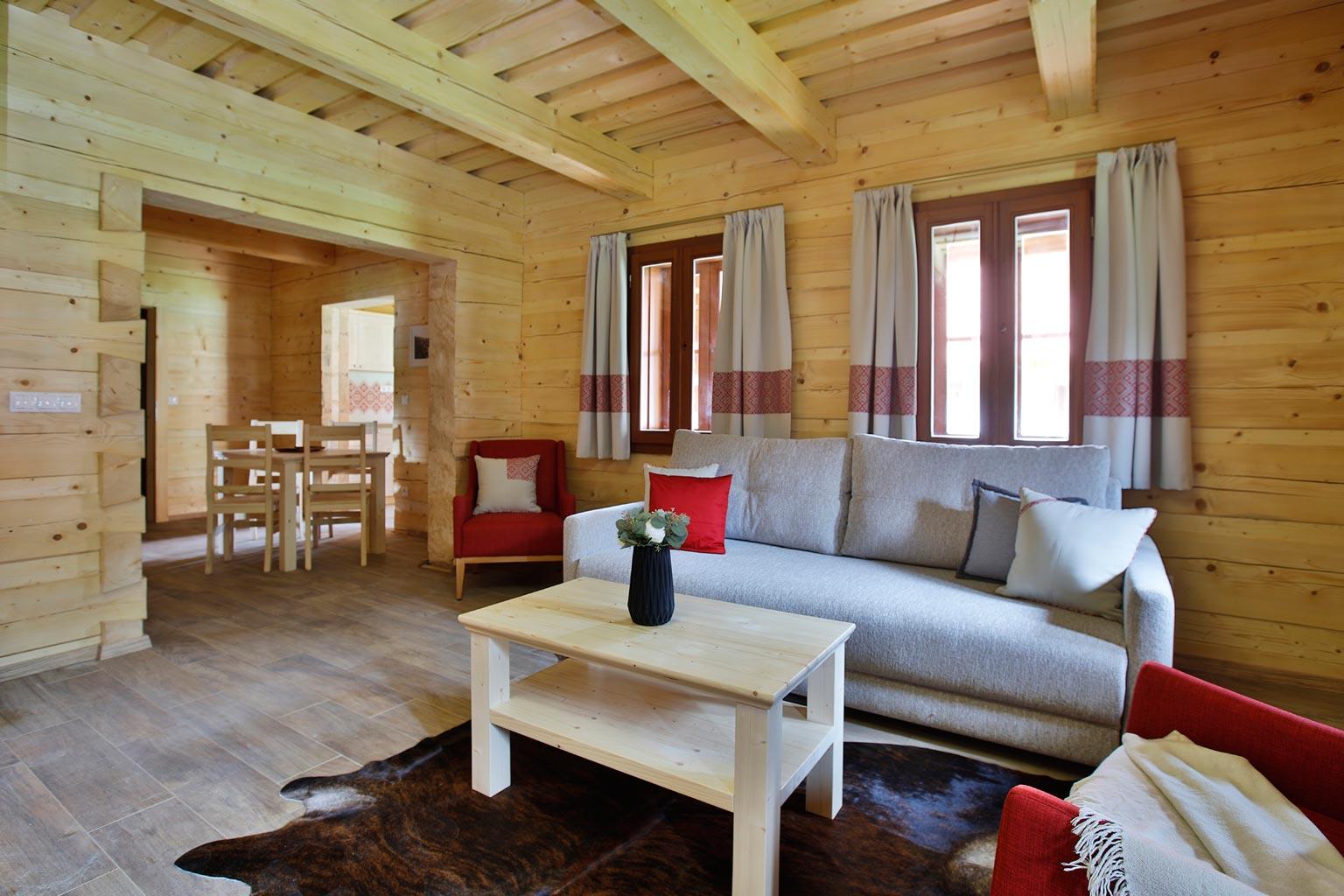 Do you want us to prepare specific event for you?
Please do not hesitate to contact us regarding specific price offer.
Manager for private and company events:
Bibiána Andrášiová
eventy@gothal.sk
0905 475 475